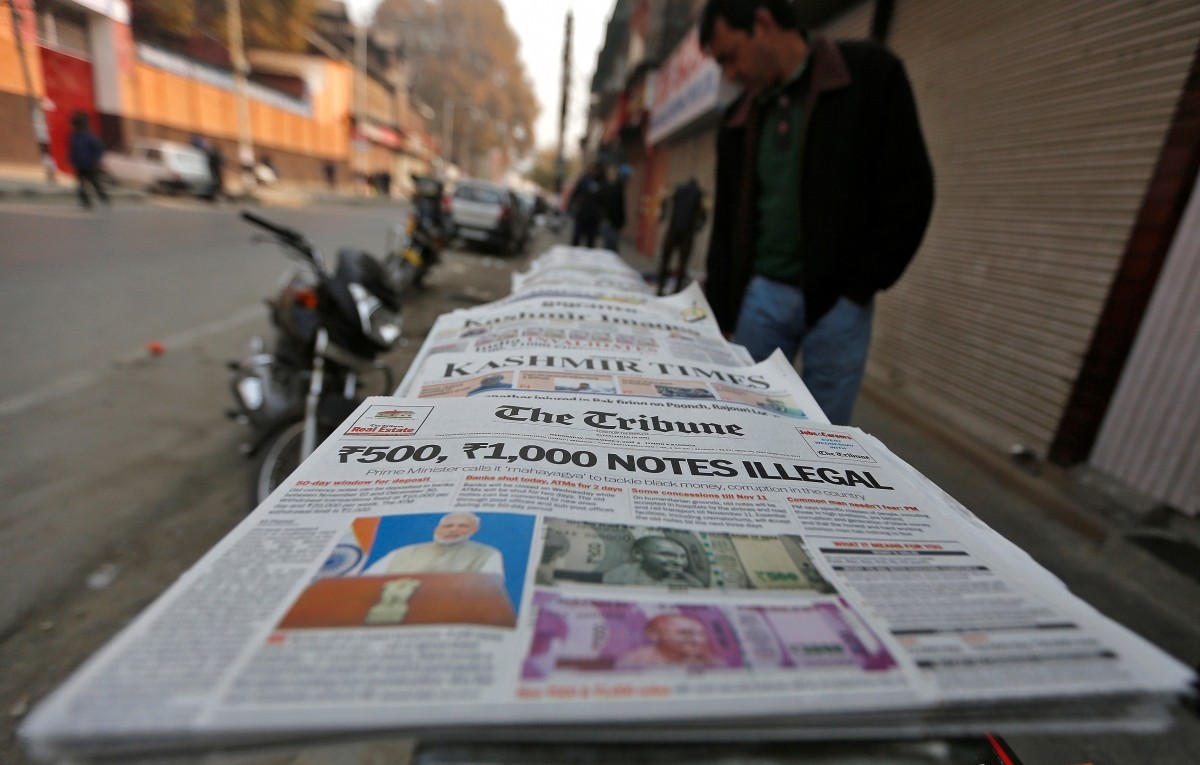 Hello folks!
I believe you all must be aware of the biggest and the strongest step taken by the government against the Black Money in India. The immediate abolishment of the 500 and 1000 currency notes may have caused temporary hurdles but it paves a smooth path ahead. I will not talk about the economics involved in recovering the black money, which you must be hearing on the news channels on a daily basis, rather I will be discussing more on going cashless and using online means of payment.
I am totally aware of the huge queues at the ATMs as well as outside the bank offices. It is very difficult for students, like us, to stand in the ATM queues for hours with classes being held at the same time. Hence, it is better to consider electronic payment options available for us rather than using cash to make transactions and payments. In fact, the action taken by the government is a brilliant opportunity for us to learn to live cashless. For those who think that going cashless is very problematic, let me tell you that it is very easy and reliable at the same time. Here it is, how.
Use of mobile wallets like Paytm, Mobikwik, etc. to pay at the shops (believe me, there are numerous shops that accept money through Paytm)
Use of e-commerce sites to buy things – let me inform you friends, if you don't want to waste your money buying something at the full price when the economic situation is a little tight, you can opt for purchases in monthly plans at the biggest e-commerce websites present out there. Check it out here.
Use of electronic payment mediums offered by your banks like debit cards, credit cards, etc. to pay at retail stores.
Use of online food and grocery options like Zomato, Foodpanda, Big Basket, etc. to order food and groceries.
UPI or Unified Payments Interface – the next generation digital wallet that helps you to transfer money eliminating the need of adding payee or entering other bank details like IFSC code, bank name, etc. All you need is a bank account and your phone number linked to it. Download the bank's UPI-based app, enter your registered phone number and verify the OTP. Create a Virtual Payment Address (VPA) and you're set.
As mentioned earlier, these are the few handy tools you can go cashless with. At last, I would request you all to use more of the electronic options available and let the underprivileged (those who do not have access to the electronic options) use the bank facilities first. Let us stand with the government in this bold step taken against black money and improvise the financial inclusion in India.
Use SlicePay and go cashless! Shop now and pay later in monthly plans.
— Post by Shekhar Anand, Content Writer, SlicePay